Asian Oriental Fine Art Paintings, Lithographs, Canvas Giclee titled:
Where Shall It Go?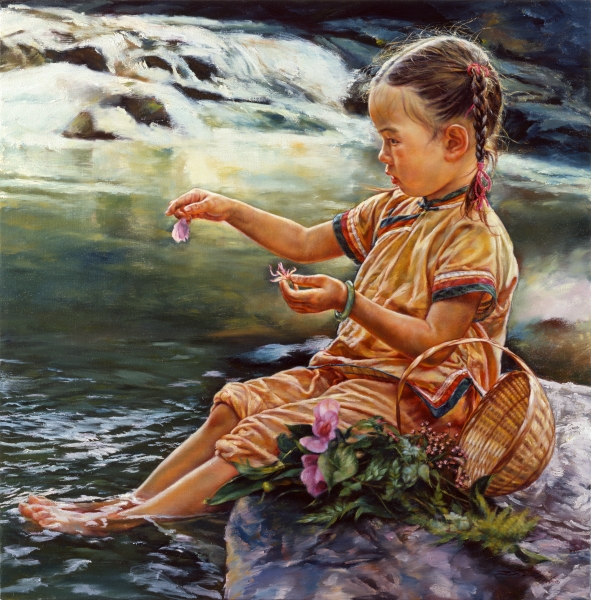 Title
: Where Shall It Go?
Year Published
: 1984
Limited Edition

There is no difference in color between limited edition
& artist proof, only the quantity produced for each.
(signed & numbered):
Artist Proof

During the printing process, the artist personally
approves the color of the initial run, hence Artist
Proof. Plus, it has a much smaller numbered
edition than Limited Edition.
(signed & numbered):
Lithograph: 50
Image Size
(width x height in inches):
Description
: A beautiful little girl, sitting on a rock, puts her toes in the water, and enjoys the cool, comfortable feeling of the water flowing between her toes. A basket of flowers sits beside her, tilted on its side, the flowers spilling onto the rock. She feels at ease in this quiet and peaceful place, as she daintily plucks the petals off a flower and drops them into the water.