Asian Oriental Fine Art Paintings, Lithographs, Canvas Giclee titled:
Girls in Sampan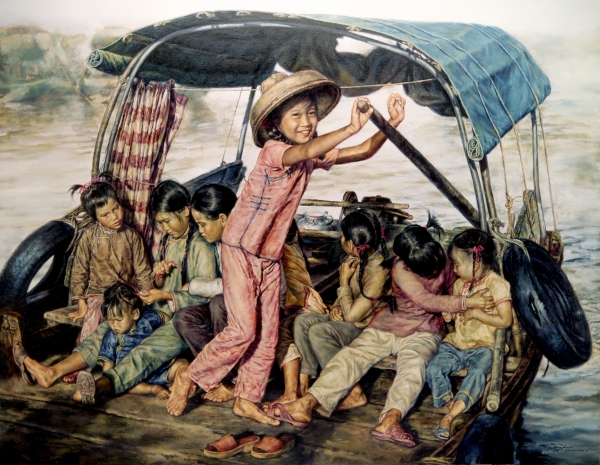 Title
: Girls in Sampan
Year Published
: 1981
Limited Edition

There is no difference in color between limited edition
& artist proof, only the quantity produced for each.
(signed & numbered):
Artist Proof

During the printing process, the artist personally
approves the color of the initial run, hence Artist
Proof. Plus, it has a much smaller numbered
edition than Limited Edition.
(signed & numbered):
Image Size
(width x height in inches):
Description
: Fishgirls have a form of entertainment not available to other children: they can gather together in a boat, play games. As the boat tilts back and forth and the water gently laps at the sides, the children play all manor of games for hours on end and without interruption from bothersome adults.