Asian Oriental Fine Art Paintings, Lithographs, Canvas Giclee titled:
Gamblers (realism)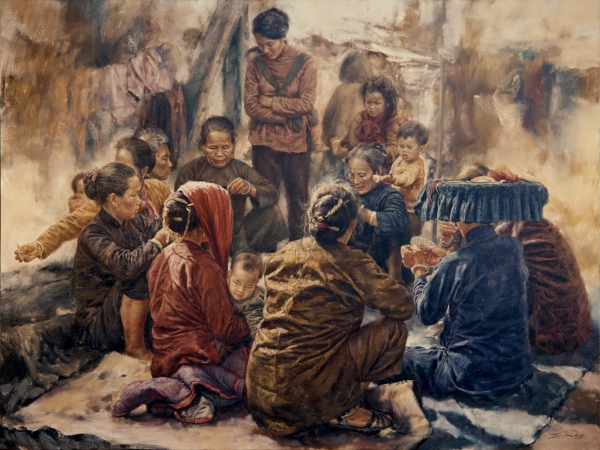 Title
: Gamblers (realism)
Year Published
: 1978
Limited Edition

There is no difference in color between limited edition
& artist proof, only the quantity produced for each.
(signed & numbered):
Artist Proof

During the printing process, the artist personally
approves the color of the initial run, hence Artist
Proof. Plus, it has a much smaller numbered
edition than Limited Edition.
(signed & numbered):
Image Size
(width x height in inches):
Description
: (This is the same scene as in the abstract Gamble.) While their husbands are out fishing, the fish wives gather together in their leisure time to play cards. Their wagers are just a few cents for each game. This is one of their few entertainments, and it helps them pass the time. This painting captures the strong and healthy physiques, the color of their clothes, their keys, as well as their infants.