Asian Oriental Fine Art Paintings, Lithographs, Canvas Giclee titled:
By The Seaside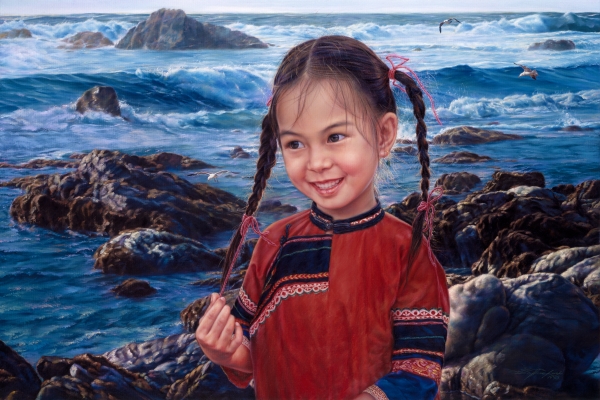 Title
: By The Seaside
Year Published
: 1996
Limited Edition

There is no difference in color between limited edition
& artist proof, only the quantity produced for each.
(signed & numbered):
Artist Proof

During the printing process, the artist personally
approves the color of the initial run, hence Artist
Proof. Plus, it has a much smaller numbered
edition than Limited Edition.
(signed & numbered):
Image Size
(width x height in inches):
Lithograph: 28-3/8 x 18-3/4
Description
: It is a sunny day. A girl walks along the shore, listening to the surf, enjoying the breeze and watching the seagulls dancing above the waves. Her bright eyes and her joyful smile eloquently shows us the radiant joy she feels at that moment.