Asian Oriental Fine Art Paintings, Lithographs, Canvas Giclee titled:
Thinking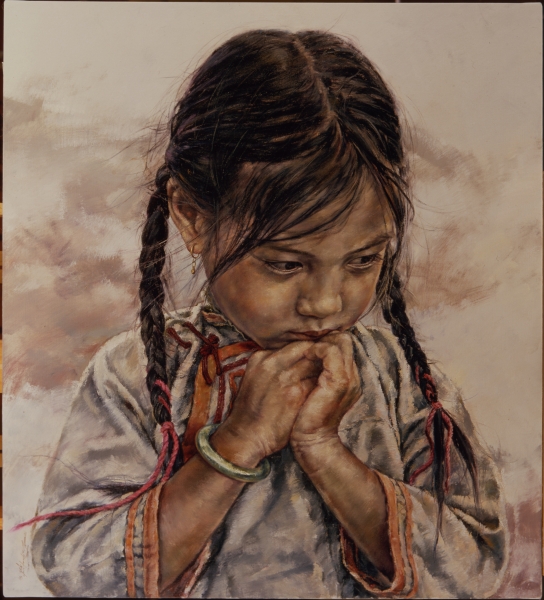 Title
: Thinking
Year Published
: 1982
Limited Edition

There is no difference in color between limited edition
& artist proof, only the quantity produced for each.
(signed & numbered):
Artist Proof

During the printing process, the artist personally
approves the color of the initial run, hence Artist
Proof. Plus, it has a much smaller numbered
edition than Limited Edition.
(signed & numbered):
Lithograph: 50
Image Size
(width x height in inches):
Description
: Adults are not the only ones who think. Children think too (probably more than their adult counterparts). The girl in this painting looks to be deep in thought. What's on her mind? A treat? A toy? New cloths? Or perhaps, she's contemplating the limitless beauty and diversity that exists within her and all around her.