Asian Oriental Fine Art Paintings, Lithographs, Canvas Giclee titled:
Boy with Bird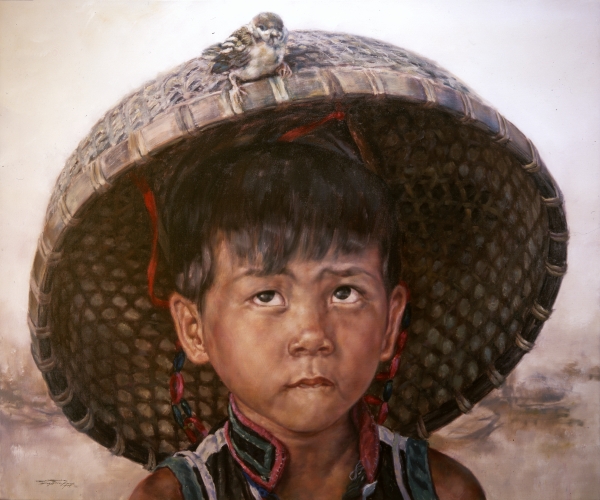 Title
: Boy with Bird
Year Published
: 1979
Limited Edition

There is no difference in color between limited edition
& artist proof, only the quantity produced for each.
(signed & numbered):
Artist Proof

During the printing process, the artist personally
approves the color of the initial run, hence Artist
Proof. Plus, it has a much smaller numbered
edition than Limited Edition.
(signed & numbered):
Image Size
(width x height in inches):
Description
: This boy has a friend - a little pet bird, whom he lets it sit on top of his wide straw hat. But, he's concerned that his nose might be 'anointed' with his friends droppings, so he keeps a wary eye on him.